"I have committed an irrevocable act. I have taken the life of an innocent child. Oh God, I have wanted to tell you all night" – Peter Pickering to police
Thursday 13 July 1972 was almost the start of the summer holidays for the pupils of Wombwell High School, in the small South Yorkshire town of Wombwell, near Barnsley. It should have been a glorious time where children and teenagers of the area could let their hair down and enjoy over a month of free time, like all children do between school years. Instead, the summer holidays, and indeed the area still to this day, will always be marked by how the community was shocked by the vicious sex killing of a popular and hardworking schoolgirl, Shirley Ann Boldy.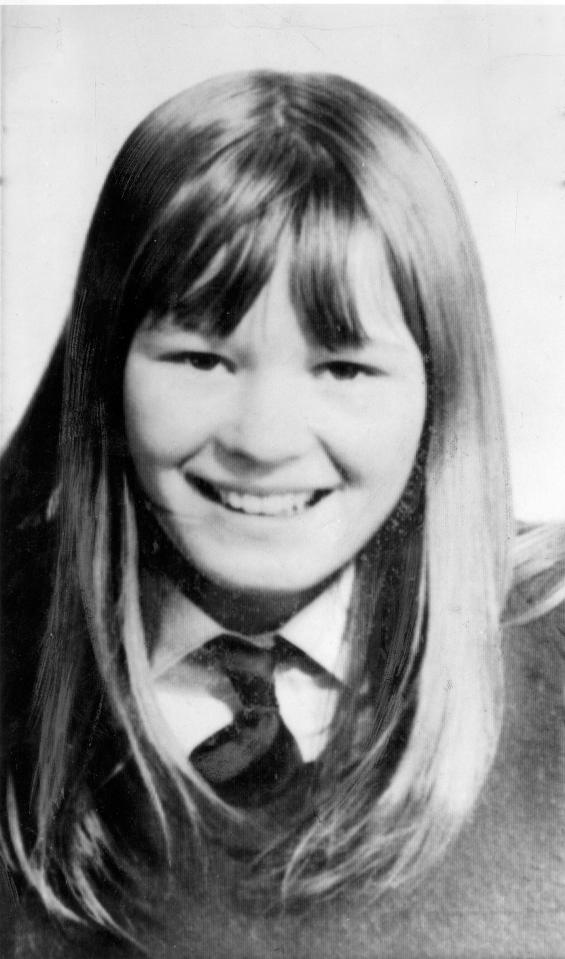 Shirley was 14 in 1972, living with her parents Norman and Edna in a respectable semi-detached house in Wombwell's Hemingfield Road. She was described as being "an attractive, slim built, blonde haired girl", who was popular and who had many friends. Shirley also had a boyfriend, 14-year-old Ian Morris, who she had been seeing for about two months. She was Norman and Edna's youngest child, with her elder brother Simon away studying at Cambridge University for a degree in Spanish. Reflecting her brother's academic success, Shirley was a bright and hardworking student who was regularly top of her class. Her end of term report for 1972 read:
"Always gives her best. Shirley should do well next year" 
Shirley was sadly never to get another school report.
Thursday 13 July 1972 was nearly the end of the school year, and as was her normal routine, Shirley had set off home for lunch after finishing morning lessons at school, walking home with Ian before they parted ways and he went off to his own home on Hough Lane. The journey to and from school each day would habitually be made with Ian and other friends and classmates, but that day the usual group of friends she walked with had stayed behind in school for lunch, and Ian was off for the afternoon. Shirley had lunch at home as usual, and then left to return to school at about 12:45pm.
When Shirley hadn't arrived home by about 5pm, her parents thought that she had remained behind in school to attend an end of term concert. However, a telephone call to the school found that this wasn't the case, and her father reported her to the police as missing. A massive intense search was undertaken, one that involved tracker dogs and that spread to the nearby districts of Marr, High Melton and Pilley Hill.  It was just twelve hours after she had been reported missing, early in the morning of 14th July 1972, that Shirley's body was found in Pilley Woods. She had been brutally raped, throttled, and stabbed to death.
But police already had Shirley's killer in custody – he had been arrested late the previous evening, and had led police to her body.
At about 3:00pm the previous day, two hours after Shirley had kissed her mother goodbye for what was unknowingly the last time, three men were doing groundwork in a remote area near the small village of Barnburgh, about 7 miles away from Wombwell. The three men saw a white mini van reverse into a gap in the Cliffside, and at first thought it may be a courting couple, as the spot was popular with them. When the men got nearer to the van, they saw a disturbing site through the rear window. A teenaged girl lay in the back, naked from the waist down but still wearing white socks and sandals. A wild-eyed man, wearing yellow marigold gloves, was moving about in the van and he held a large kitchen knife. The men heard a scream and saw the girl's legs kicking and shaking. Trying to intervene, one of the workmen thumped on the roof of the van and another threw a log at it, but the wild-eyed man managed to drive off at high-speed, almost hitting them. They did manage to record the number plate of the vehicle and went to report what they had witnessed to police. At 8:35pm that evening, the van was traced and the man in possession of the van was arrested by police in Wombwell. He confessed to Shirley's murder in the early hours, and led police to the site he had dumped her body at early the following morning.
The man's name was Peter Joseph William Pickering, a 34-year-old unemployed convicted sex offender who had an appalling record of previous offending, and who had already previously served prison sentences for rape, attempted rape, indecent assault, and causing grievous bodily harm. He had been free just five months after being released from this latest nine-year prison sentence that he had been serving since being arrested for these sex attacks in Doncaster and Scarborough in 1966. Upon his release, Pickering had returned to live with his mother, whom he shared a relationship described as "intense", in a large semi-detached house in Wombwell. Prior to his arrest in 1966, he had passed himself off as a theatrical agent, using the ruse of offering a chance at stardom to be able to approach vulnerable teenage girls. Conversely, for someone responsible for such horrific crimes, Pickering was described as being "softly spoken", and even described himself as a peace-loving Buddhist. On his right arm, a tattoo read, "Fear God and Honour the Queen".
Pickering appeared at Doncaster West Riding court on Saturday 15th July 1972, charged with the murder of Shirley Ann Boldy, and was remanded in custody for a week.
He wept continuously throughout the four-minute hearing court, and again appeared before magistrates a week later, where details of what Pickering had told police a week before were revealed. The prosecuting solicitor, Stuart Robertson, told magistrates that after confessing to Shirley's murder, Pickering had taken police on a tour, going to the site in Pilley Woods where he had dumped Shirley's body, the spot where he had abducted her near her home in Hemingfield; a spot near Howell Wood, Billingley, where he had stripped and brutally raped Shirley, and finally to the spot at Barnburgh Cliffs where he had killed Shirley – and where his van had been seen by the three workmen.  Pickering was remanded in custody awaiting trial for murder, and the solicitor acting for him, Mr Ralph Cunliffe, said that Pickering had no objections about being kept in custody, adding:
"This man is ill and is being kept in a prison hospital. He has no complaint about his treatment"
Pickering appeared at Sheffield Crown Court in December 1972, where he pleaded guilty to the manslaughter of Shirley Ann Boldy by means of diminished responsibility. Lead counsellor for the prosecution, Mr Barry Mortimer QC, told the presiding judge Mr Justice Mackenna:
"The facts of the case are quite the worst and most appalling I have ever had to do with and I dare say they will come high in that way with your Lordship. They were sub-human acts that could only be described as the acts of a monster"
Christened by the press as the "Maniac in The Marigolds", the court heard how Pickering had been driving around in his van, when he had spotted Shirley, dressed in her blue and white school dress, walking across a field on her way back to school. He had forced her into the van, tied her hands with twine, and then driven the terrified girl 7 miles away to Howell Wood. There, he had stripped her and savagely raped her, then continued driving around aimlessly for more than an hour. During this drive, he decided to kill Shirley to silence the only witness to the crime, and drove to the remote spot at Barnburgh Cliffs to do this. He attempted to manually strangle Shirley, before untying her hands and using the twine to do so. Finally, he stabbed her in the heart with a kitchen knife, but was spotted doing so – which led to police tracing him and to his arrest.
Pickering himself tried to excuse his actions by claiming that he had desperately sought psychiatric help whilst serving time in prison, but this had been refused. He also sought to allocate blame to his mother, saying in court:
"My mother is to blame for all this. She has possessed me, she would never let me have another woman and always tried to destroy any relationship I had with other females"
Pickering described what had driven him, and emphasised his remorse:
"It was my mother I was killing, I could see my mother when I was doing it. They knew I would do this when I left prison, I nearly cured myself and in a short time I would have been cured but something snapped when I saw the girl walking across a field. The biggest feeling I had was not elation, it was just a feeling of destroying my mother. I have mentioned over the years I wanted help, I know I am ill. I feel nothing but remorse for what I have done. I was in an indescribable mood from which I have always been able to hold myself in check. But this time, I felt like exploding"
The devastated family of Shirley Ann Boldy were in court to hear Pickering's sickening confession, listening as he went on:
"She mentioned something about her mother, and something snapped inside me. I tore the clothes off her. I was out of my mind. The least I can do is keep the girl's good name. She fought hard and never asked for any of this, she was a pure girl"
Pickering's defence counsel, Mr Geoffrey Baker QC, described Pickering as suffering from a severe mental illness, telling Mr Justice Mackenna:
"It is my submission that this man is sick. He claims that years of indifference to his illness, the ignoring of his pleas for treatment in prison, refusals of help in the sense of getting medical treatment, also being approached by police every time a child was attacked – all this has caused a complete mental breakdown and so led to this final sick outburst. He instructs me to ask your Lordship, though he realises the chances are small, to consider a period of probation with a condition of residence for twelve months. That residence of course would be in hospital"
The judge concurred, but instead ordered Pickering to be detained in Broadmoor Hospital, Berkshire, committed indefinitely to secure custody. He was eventually moved, firstly to Merseyside's Ashworth High Security Hospital in 1976, then to Towers Psychiatric Unit in Leicester, and finally to lower security Thornford Park Hospital in Berkshire. Now nearly 80 years old, he remains there to this day.
Surprisingly for such monstrous crimes, the name Peter Pickering will be largely unfamiliar with a student of true crime. There is relatively little information readily available for research concerning his crimes, but he has been back in the press in recent years. In the mid 1990's he was back in the press when it was reported that he was being allowed escorted trips out to shopping centres in an effort to re-introduce Pickering back into the community, should there come a time that he was deemed "well" enough to be freed – a move that angered people who remembered his crimes. In a wave of protest, more than 8,000 people in Wombwell signed a petition demanding the Pickering never be freed.
And arguably with good reason, because it has emerged that Pickering is a suspect in other unsolved murders stemming from the 1960's, crimes that were committed in between his periods of imprisonment. He has been arrested on a number of occasions by detectives investigating the unsolved murder of Elsie Frost in Wakefield in October 1965, as well as being looked at as a person of interest in the unsolved murder of Anne Dunwell in Rotherham in May 1964. Both crimes have been covered in previous posts on TTCE and can be found here and here: On 25 August 2017, Pickering was also charged with a rape and abduction in Deepcar in 1972 and is awaiting trial concerning this crime. It is also reported that police have also submitted a file on Pickering to the Crown Prosecution Service to ascertain whether charges can be brought against him concerning the murder of Elsie Frost.
Is Pickering a serious suspect in the murders of both Anne Dunwell and Elsie Frost then? I believe very much so, and I believe that aside from these crimes, he could also be considered a possible suspect in the unsolved murder of Mavis Hudson in Chesterfield in December 1966. Although in the latter case, it is possible that Pickering may have been imprisoned at the time of this offence. Details of the timeline of his imprisonment in the 1960's are scarce and exact dates and times cannot be pinpointed – although any re-investigation of the Hudson case by police could easily ascertain these dates, and Pickering could subsequently relatively simply be ruled in as a person of interest, or eliminated due to being imprisoned. For those interested in the Hudson case, an account of the murder and original investigation can be found in author Scott Lomax's informative book "Unsolved Murders In Derbyshire" – a link to which can be found here. An account of the case will be featured on an upcoming blog post on TTCE.
But Pickering is seriously looked at by police as a person of interest in the murders of Anne Dunwell and Elsie Frost. Are these murders connected? Firstly, as is commonplace on TTCE, I in no way attempt to suggest that the following is definitive – it is of course pure hypothesis based upon a comparing and contrasting examination of each case. I am however, convinced that Pickering is responsible for other crimes apart from those he has already served time for before his incarceration for the murder of Shirley Ann Boldy.
Firstly, what suggests that Pickering is a person of interest concerning the murders of Anne Dunwell and Elsie Frost? There is the relatively short geographical distance between each of the crimes – just 33 miles is the furthest between murders. Produced at the following link is a Google map showing the locations of the crimes that Pickering is known to have committed, the 1972 rape and abduction that he awaits trial for, and the locations of the murders of both Anne Dunwell and Elsie Frost.
Map of Pickering Locations/Unsolved Murders
It is of course possible that there are separate killers responsible for each of these unsolved crimes, and of course there are killers who have operated over the length and breadth of the UK, for example Peter Sutcliffe and Peter Tobin. But criminals tend to operate within areas they are comfortable with, they have a "hunting ground", and the locations marked on the map constitute a relatively short geographical catchment area for more than a single predator to operate within. Pickering is known to have had access to a van, and therefore access to travel to offend.
Each of the victims is an attractive teenage girl, which was known to be Pickering's victim of preference, and each was attacked in an opportunistic crime when each was alone. In two out of the three murders, a vehicle was used as either the location of the assault, or certainly to transport the victim. The attacks on each were very savage – Anne was raped and strangled, Elsie stabbed. Pickering's first confirmed victim, Shirley Ann Boldy, was raped, strangled and then stabbed to death. Elsie was not raped or sexually assaulted, but this should in no way detract from her murder having a likely sexual motivation. It is more likely, as previously discussed on TTCE, that Elsie's killer was disturbed and fled before a sexual assault could take place.
Pickering was offending throughout the 1960's, and to be named as a person of interest in each case it means that he was at large in between periods of imprisonment to be ruled in. In the case of Anne Dunwell, however, police have a DNA profile of her killer. As Pickering has been incarcerated for 45 years now, it is likely that his DNA profile is on the NDNAD and therefore he would be easily eliminated or highlighted as a suspect. However, clerical mistakes in recording an individual's DNA are made, as highlighted in the case of the Notting Hill rapist, Tony Maclean; also, pioneering work in the field of DNA has revealed the existence of human chimera's that exist with two sets of DNA in them. It is not reported as to whether Pickering has been arrested on suspicion of the murder of Anne Dunwell – if he was to be, a fresh DNA sample could be taken and compared to the sample taken from her killer and a comparison made using today's technology.
At the time, Pickering also arguably matched the descriptions given of persons of interest in both the Anne Dunwell and Elsie Frost cases: Look at the description of "Pete" – a person of interest in Anne's murder:
"Pete" was described as being aged between 21 and 27 years of age, of medium build and between 5″5 and 5″6 tall, with a thin, pockmarked face and nose. He had short dark brown hair worn in a wavy, brushed back style, and was clean-shaven. The man also drove a dark grey Mini van and was known to offer lifts to young girls
Look now at the description of a person of interest mentioned in the re-appeal over the Elsie Frost murder.
a man wearing a brown, potentially duffel, type coat with dark hair who was seen on the canal towpath. He was of medium to thin build and in his early 20's. He was described as carrying a bag by some witnesses, and was possibly of what was described as a scruffy or 'student type' appearance."
Pickering was 26 and 27 years old at the times of each murder, so would be around the right age. His appearance has altered over time from clean-shaven to bearded, and it can be argued that he has at times looked "scruffy", or like a "student".
This may seem to be just circumstantial evidence, but the facts remain. Pickering was a known sexual predator who matched descriptions of persons of interest in each unsolved murder; one who targeted the exact same victim type as both Anne and Elsie; one who used a vehicle in attacks, and who was proven to have a combined method of murder from each unsolved case in the murder he was incarcerated for; and one who was operational not just all over the Yorkshire area (and possibly further), but whose known attacks were concentrated within a relatively small geographical area.
Pickering may never face trial for the murders of Anne or Elsie, indeed, he may yet be cleared as a suspect in one or both cases. He has been committed to trial for an abduction and rape in Deepcar in 1972 and is due appear at Leeds Magistrates Court on 19th September 2017. It is not for TTCE to assign guilt to Pickering in any of these cases. But I believe the facts of the matter, however coincidental, point to him being a very strong person of interest in each case, and one police are justified in examining closely.
Has "The Maniac In The Marigolds" claimed more lives? Time will tell.
The True Crime Enthusiast